Domestic Zen
FREE Hong Kong Airport Maps!
HKG Official Facilities Map (pdf)
HKG Official Shopping/Dining (pdf)

Maps of places like malls and government buildings can be frustrating to say the least, but don't come close to comparing to most airport maps. Online interactive maps are supposed to simplify things but aren't always easy to navigate and often hard to pull up on your phone when you're just trying to find somewhere to escape terminal madness. On a recent visit to HKG, we threw our maps away and wandered into domestic terminal 2 to see if we could find some peace. We did.
Enjoy airport zen in our video of Hong Kong's Terminal 2:
Shop Local-er
You may actually need that Hong Kong Airport map to get here first. Separated from the almost always insane international terminal (Terminal 1), the domestic terminal (Terminal 2) has it's own unique selection of shops and activities. Stores here seem to have more of a local Hong Kong feel to them than in the glitzy high-end shopping areas of terminal 1.
Get Here Early to see a Movie
Terminal 2 has it's own IMAX theater if you're here hours ahead of time (or just happen to live near the airport). The airport's website calls this Hong Kong's largest IMAX screen and tells us that the theater seats up to "350 audiences". I'm assuming they mean 350 audiences of one.
Visit the UA Theater website to see Whats showing.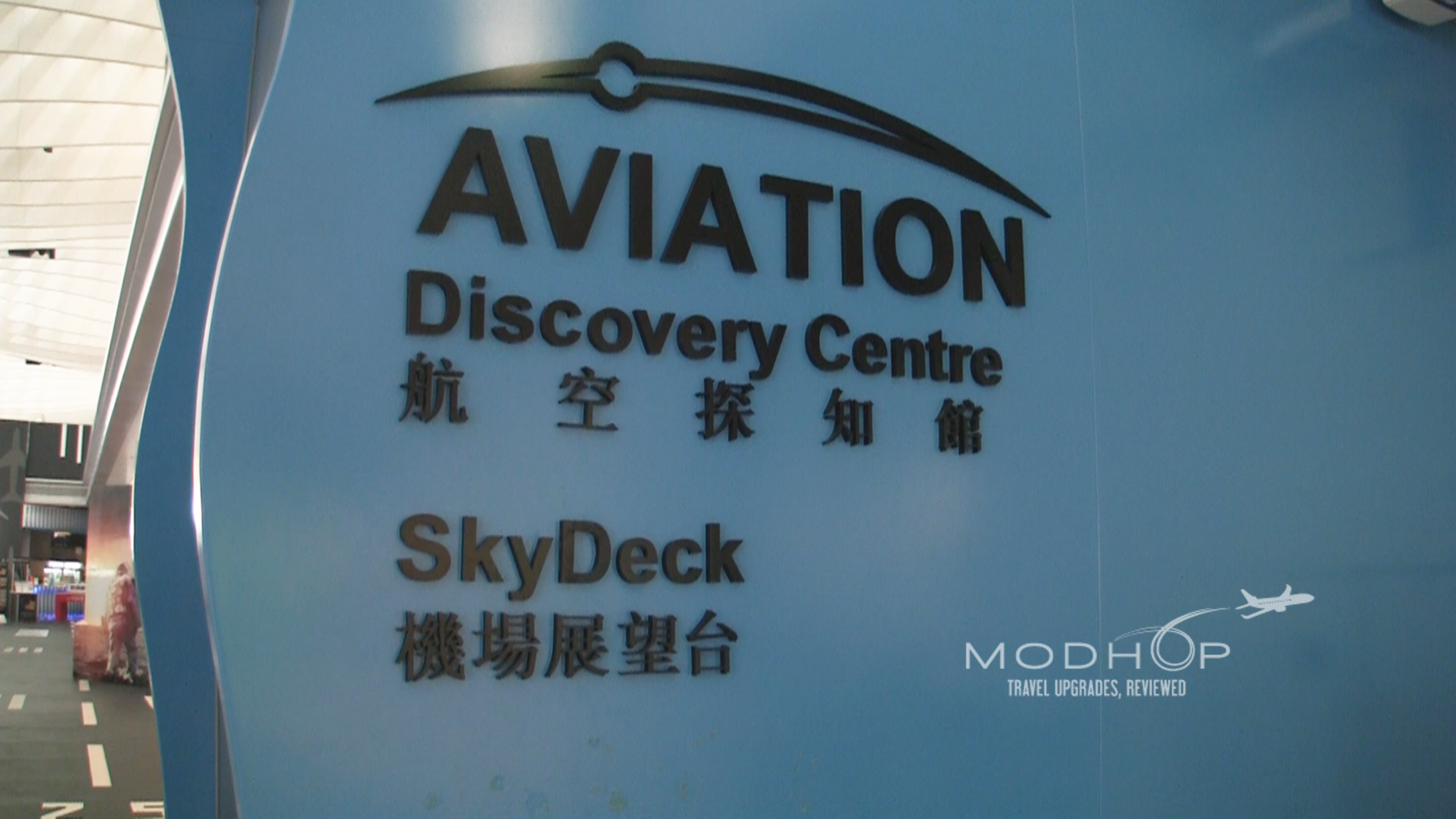 #AVGeek the eff OUT.
It's not a comprehensive history of flight, but the Aviation Discovery display is full of airliner models, memorabilia and factoids. From here you can access the SkyDeck (for a price) and watch outside airport activity from the top of Terminal 2. On our visit, the feature was either closed or just missing someone to take our money and open the door. In any case, we had already gotten our fill of plane-scenery for the day…
Zen extra: Our bus ride from the plane to Terminal 1 at HKG.
Thanks for tossing the Hong Kong Airport Map and hanging out inside Terminal 2. Looking for a lounge to get away? We've visited a few back in Terminal 1. Watch the reviews.