360° view. Premium Economy aboard an American Airlines 777-200.
Airline:
American
Aircraft:
 777-200
Seat maps:
Seat Guru
Our Seat(s): 13C
 (Bulkhead)
Class:
Premium Economy
Long-Haul Regional First?
Where width and legroom are concerned, these American Airlines Premium Economy seats play like a first class seat on a regional jet, but on a much larger plane. A small console provided added upper-body space while your feet have room to stretch (especially up here in the bulkhead).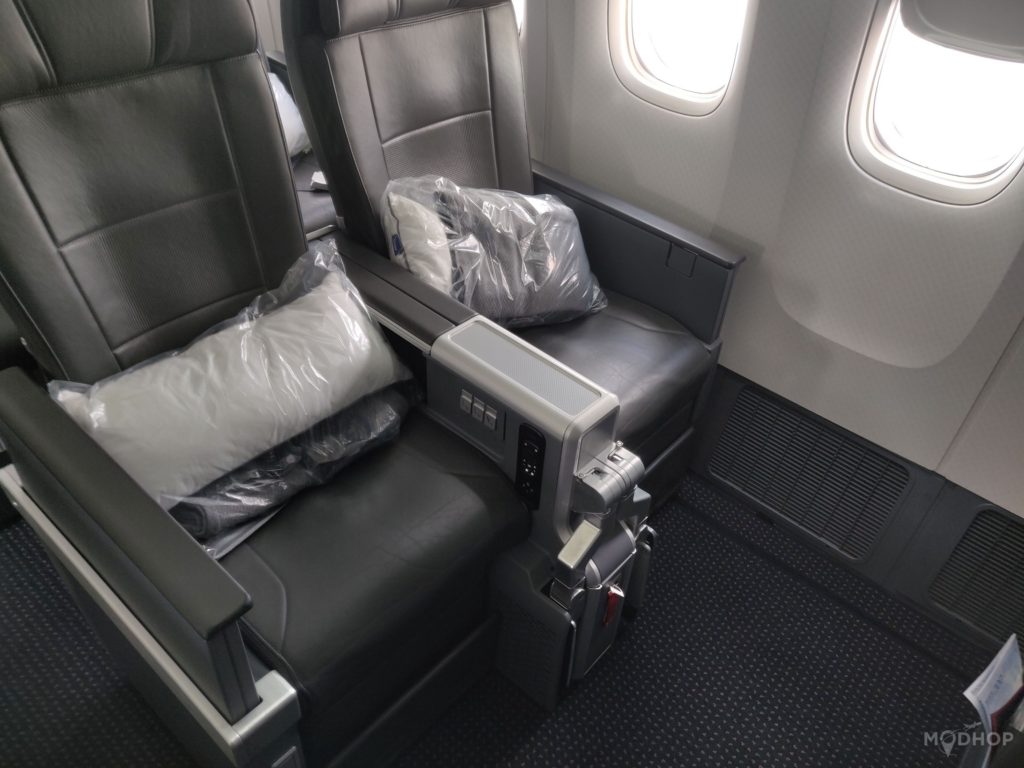 My flight came with the bonus of a fairly empty cabin, so noise wasn't an issue. You're also without a galley or washroom nearby so finding zen is easier here than amidst the mayhem of normal economy.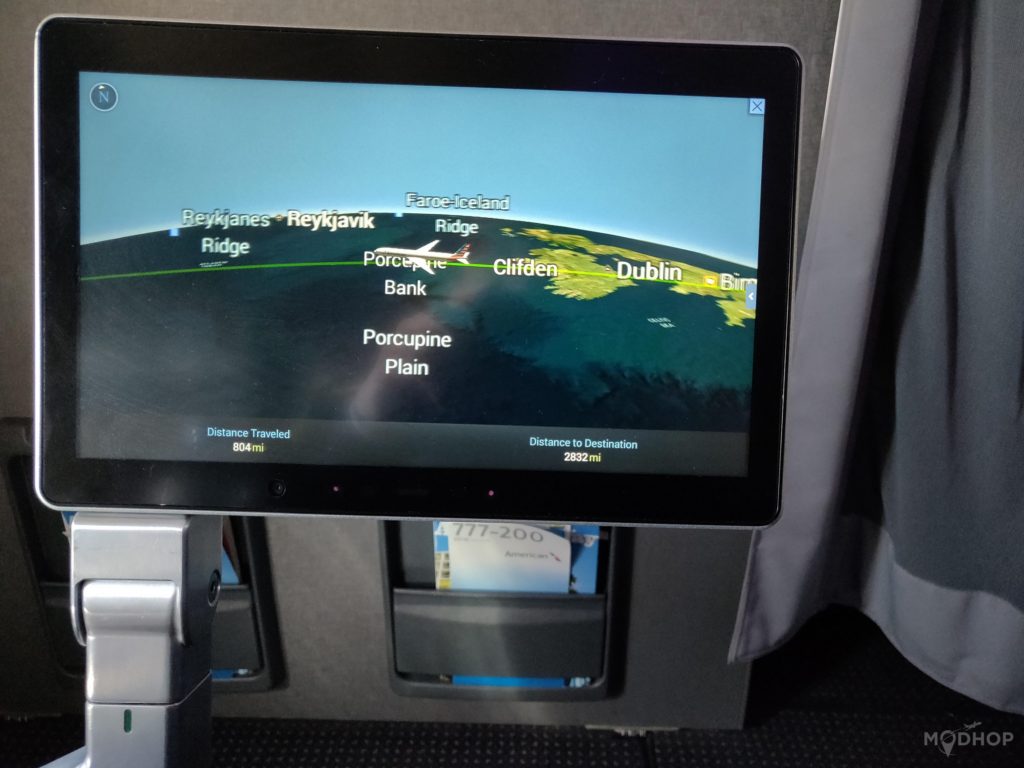 Entertainment
Fairly typical selection of movies and TV shows to kill time with. For me? 10 hours of moving map.
Wi-Fi Works.
I wasn't running speed tests but for normal browsing and social media, wi-fi was fine. No major stops in service or slow-loading.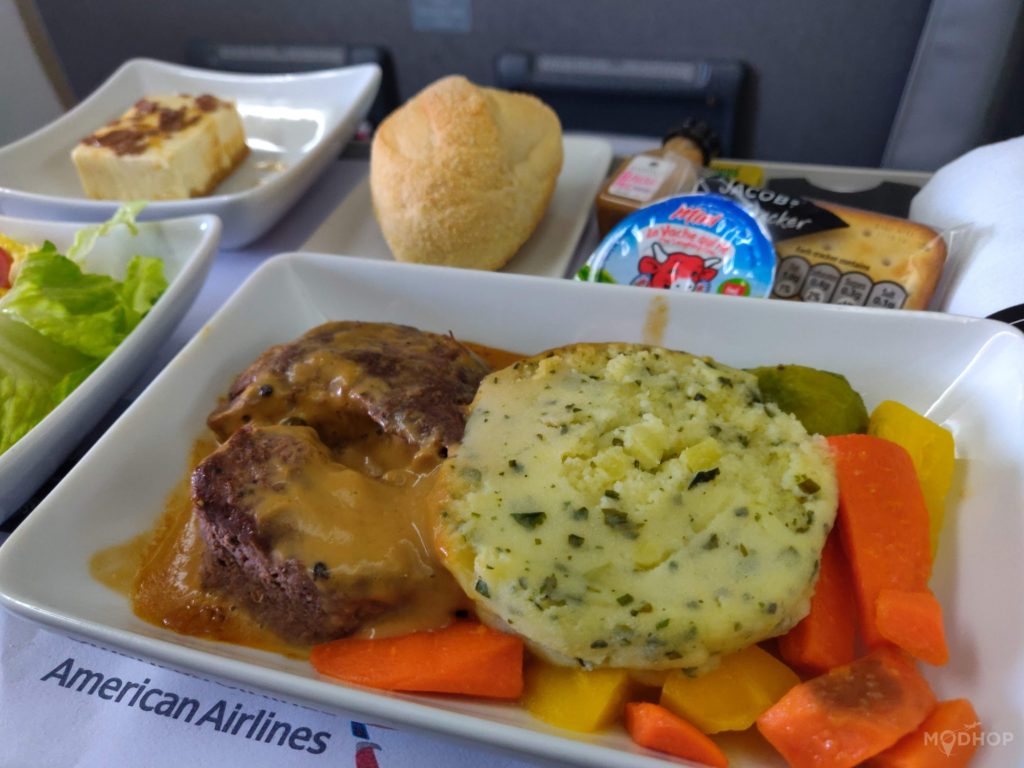 Braised Beef and Some Other Thing.
American Airlines lets you choose your Premium Economy meal in advance of your flight. On this particular hop, there was little chance I'd miss out on my choice since the cabin was just under half-full and I was in the first row.
My Braised beef entree was on par for the class of service and very much like a domestic first meal of yesteryear circa 2003. Served on real dishes with vegetables and potatoes, this was a classy meal I'll only remember because I'm blogging about it…but not bad.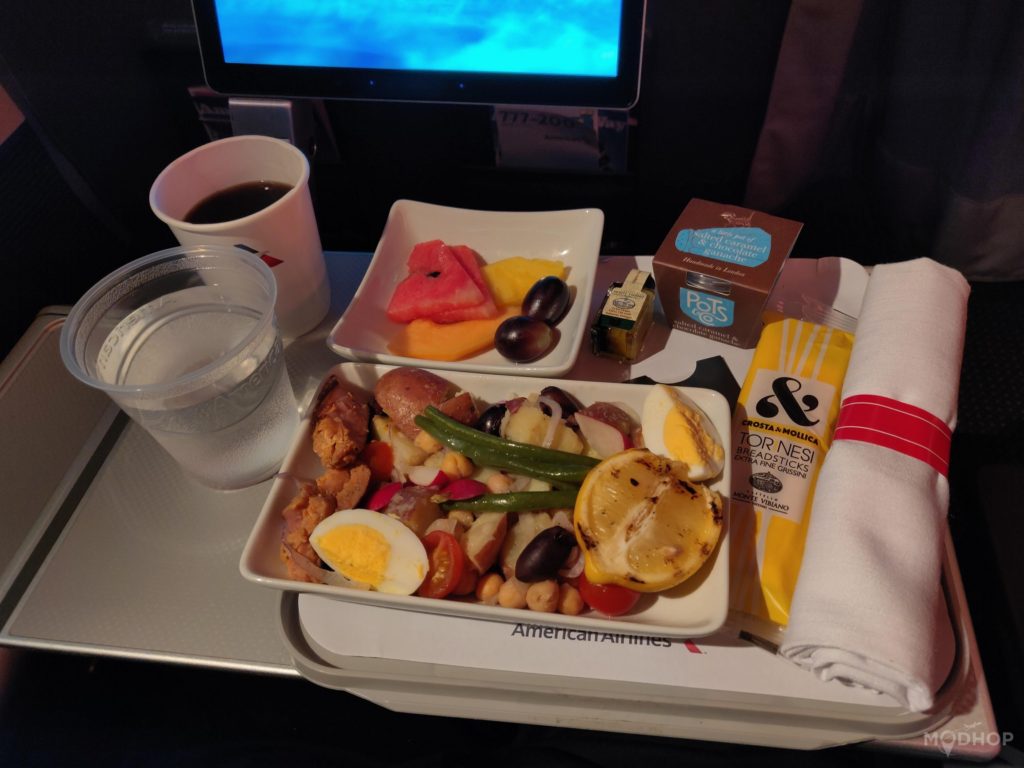 Pre-arrival course was a sort of chick-pea salad. I ate it and didn't get ill.
Better Than the Back.
As I mentioned, there's no dedicated washroom in this American Airlines Premium Economy cabin so you'll have to squeeze back though the ultra-slim aisles of economy. It's a bummer and the lavs had a constant line on this trek but the short journey will make you appreciate not being in back the whole time. The 10-across seating looks at least a little uncomfortable.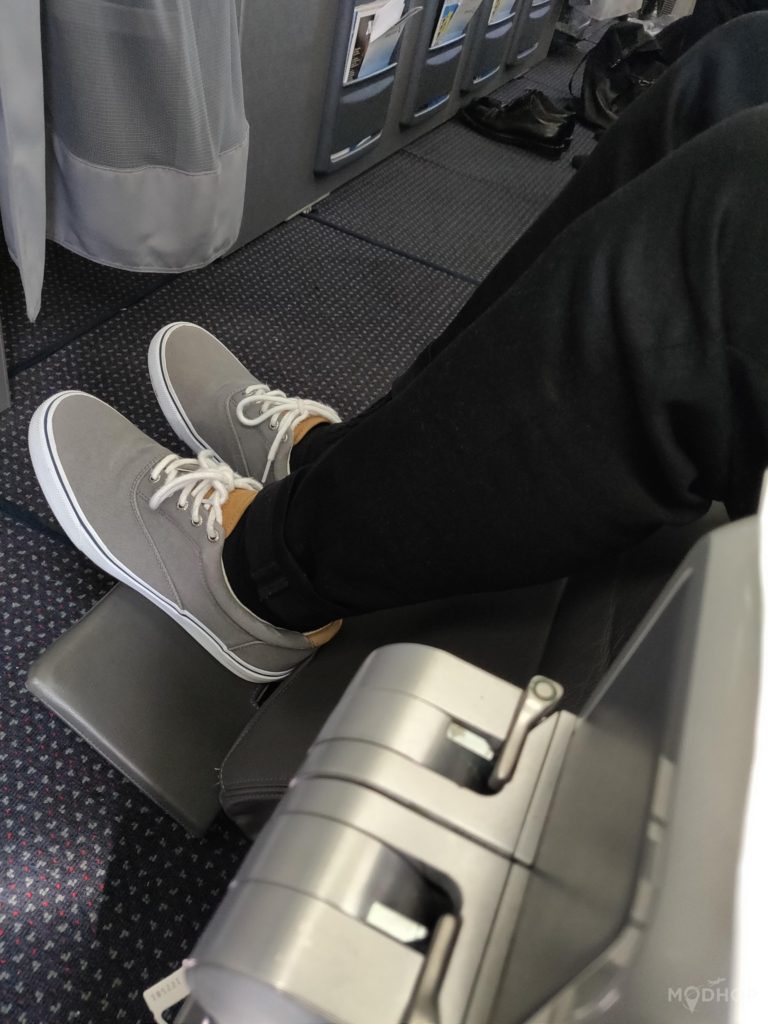 Extra perks include a fold-up leg rest that's exclusive to the bulkhead row. It was (or I am) a little clumsy but provides good elevation for your feet.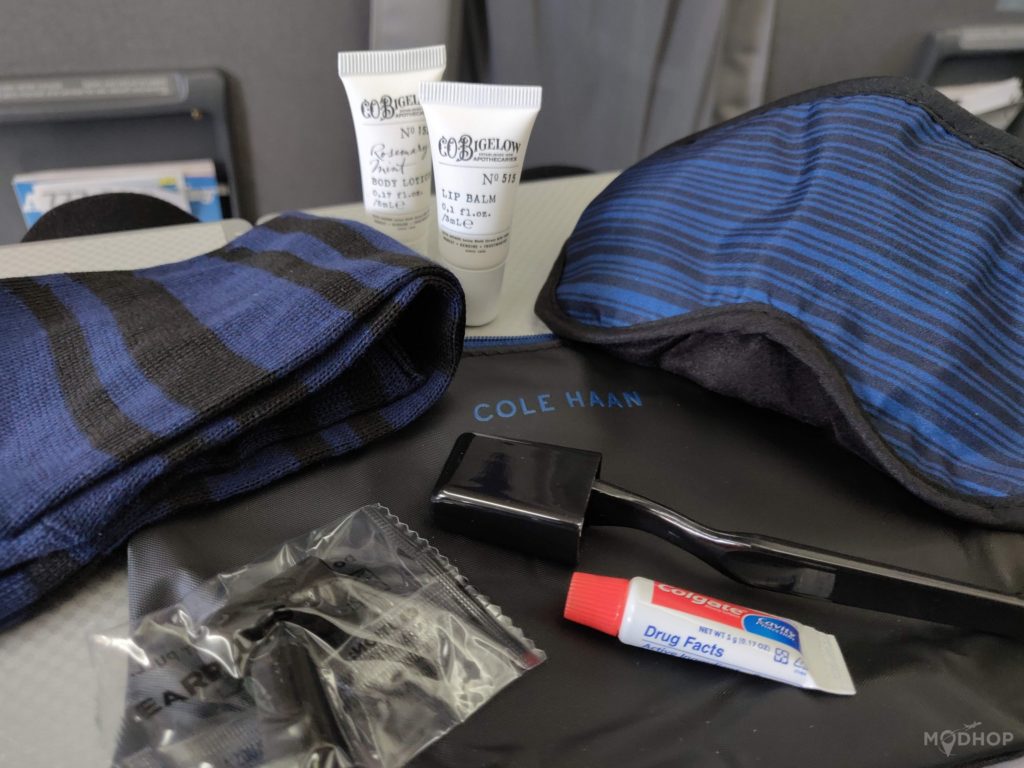 A Cole Haan co-branded Premium Economy exclusive amenity kit comes with just the basics.
Rating: 7.8 (of 10)
Route Flown for this review:  Paris (CDG) – New York (JFK)
Thanks for watching and reading our review aboard this Boeing 777-200 in American Airlines Premium Economy. Listen to the Modhop Podcast for American Airlines news and travel tips..
Travel Like a Mid-Level BOSS in American Airlines Premium Economy.
Tech/Connectivity/Entertainment
8