There's some travel news up front including a new Amex card for business that's somehow both awesome and lame. Later, Jake's list of between one and three things to do if you've got 10 minutes in Burlington,VT. Somehow, we then spiral into a couple of stories about confidence and how to lose it…fast.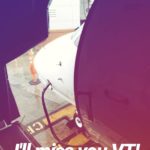 Show Links
Premium Economy in thin air. Now on Finnair.
The new Amex Business Gold Card looks great, but we aren't rushing to get one.
Last minute. Squeeze a vacation in before your kicking off your advent calendar.
Hear Modhop on Spotify:
Full episodes play if you're signed in.