Get ready to hear Anthony get SO bored, he forgets there's a podcast happening. I maintain that he was missing out because there's news about #PumpRules star Brittany Taylor getting into a sticky situation aboard a Delta flight and I relay the news about a possible food discount for United Premier members. Plus, we lay out our own possible travel plans for 2019. Listen: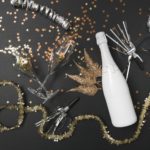 Show Links
Too late now to get over the hump for 2019 status but check out how USA Todays Ben Mutzabaugh did it.
United wants it's favorite customers to eat-up at Newark…on them!
I mean, who would pick on Vanderpump Rules star Brittany Taylor…I mean besides Jax? She gets into a tiff aboard a recent Delta flight.
Need a Kilt? Go to Seattle.
Happy New Year from the Anthony Translator: