Lounge: British Airways Concorde Room
Where: London Heathrow (LHR) Terminal 5

Seating: The way seating is arranged inside the British Airways Concorde Room Heathrow (London – LHR)  makes the lounge feel bigger than it likely is, and that's fine. We're fans of how things are grouped into small areas where you and your small group of rich work buddies can relax with a cocktail without having to share space with a video-happy travel blogger.
In addition to being better sectioned into groups, seats are typically bigger than you'll find in a business class lounge and are sometimes paired with appropriate sized tables…sometimes not. We found a few couches that were pulled up to comparatively small tables, a minor inconvenience but your company didn't pay out the nose for a first class ticket for you to have to lean that far forward.
If you're a natural light junkie, step out onto the concourse-overlooking deck that benefits from giant terminal windows. Seating out here is made up of a couple rows of single seats and several smaller sitting areas. In the daytime, settling into a front row, apron-overlooking single seat feels just about right.
Food/Drink: Like at the JFK Concorde Room we reviewed earlier, You can order from a full menu of time appropriate meal options. Meals can be brought to you anywhere in the lounge. We like the privacy of the semi-private dining booths where service seems more frequent than when ordering elsewhere.
Wi-fi/Connectivity: Wi-fi was free and plenty fast for general business and social media use (e-mail, instagram, YouTube).
The power situation can be a bit frustrating here. Outlets were tough to find and none that we found (of 2 we found far from our seat) were even working. If you want to plug-in, you might need to do a little hunting first.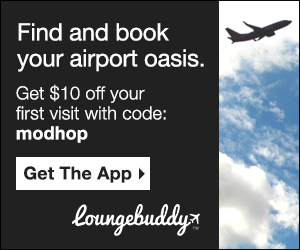 Service: Interaction with the Concorde room staff was cordial but limited. Check in was swift and friendly and we were checked on by staff inside the lounge while inside. Dining area and spa staff were accomadating and reasonably attentive.
Showers: The Elemis spa is right next door and where (unless you've reserved a private cabana) you can clean up in one of the shower rooms. Save the side jets and maybe the Elemis amenities, there's nothing special here. The rooms are clean and provide enough room to move around but lack the first (or even business) classy features of other lounges like shirt-pressing service or amenities like shampoo and soap that aren't nailed to the wall.
Summary: It's not perfect, but you still get a little bit of that VIP shiver when you walk into the Concorde Room at London Heathrow. It's a decent sized lounge with well sectioned areas for your group to gather in semi-privacy or seating better suited for just you. With decent service and a pretty full menu of complimentary food options, it's hard to hate it here. But can we get an extension cord with a power strip attached?
Rating: 4 hops of 5.
How to get in: You must be travelling in First Class aboard British Airways to access the Concorde Room at Heathrow. If you're not in First but are a One World Emerald-level frequent flyer or travelling aboard a partner in first, you'll have access to the separate British Airways First Class Lounge. If you'll have access to the Concorde Lounge on an upcoming visit to Heathrow and want to reserve a private cabana, it's best to reserve in advance. UK residents can reserve by calling the "You First" team at 0800 408 7667 or e-mailing youfirst@email.ba.com. Others outside the UK have had success reserving rooms using via the same e-mail address or by calling +44 161 448 3013.