If our click-bait title draws in tons of K-Pop fans, they'll learn about American Airlines new, more restrictive rebooking policy. Plus they'll know the top 2 cities to visit in the US in 2018 according to Conde Nast and discover a swanky new cocktail lounge inside an old airplane.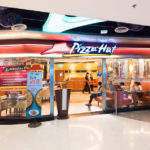 Show Links
If American can't fly you, nobody can!
The best city in the United States is…
The TWA "Connie" returns for drinks at JFK.
If You Feel Cheated by the Podcast Title…
BTS: