We chat about results of JetStar Airlines recent global passenger survey and loathe United in it's standing-firm on Basic Economy carry-on charges. Plus, we tell you how to buy some French property on the cheap.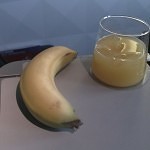 Show Links:
United all by itself as a legacy carrier with carry-on fees in Basic E.
Own a bit of the medieval French chateau of Ebaupinay for less than $60.
This global travel survey says it's OK to start Vacation early…and more!
Chateau of Ebaupinay
Here's the promotional video for the crowd sourced restoration of the medieval chateau of Ebaupinay. As of this podcast the group was roughly halfway to the goal.