We're all over the podcast map today. I tackle songwriting rules while trying and failing to plan my kid's birthday party. In news, we take on the demise of the Airbus 380, drunk passengers and cameras in your personal space on-board. Plus Ryan discovers a trip-planning site that we both seem to like (so far).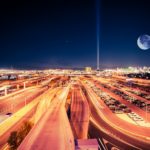 Show Links
NYMag examines the fall of the A380.
If you like profanity-laden passenger rants, check THIS out.
Airlines bidding for new Tokyo Haneda slots. For when you don't want an hour long train ride after your multiteen hour flight to Tokyo.